Stay Focused and Write Kick —Butt Copy!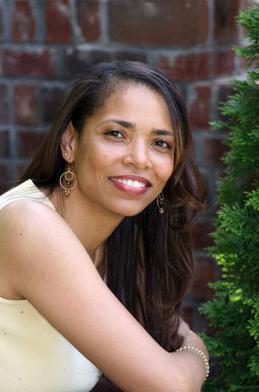 Stay Focused and Write Kick —Butt Copy!
Hiya CopyStar,
I just had an experience with a copy cub that drove me NUTS! She's a good writer — but her copy was all over the place! She meandered…shifted gears…and brought up new ideas — all in the same paragraph!
When she read her copy out loud — I wanted to pull out my eyelashes one-by-one. Finally, I couldn't take it anymore — so I stopped her in midsentence and screamed…
"Who the heck are you writing to?"
I had no idea. But what's even worse: SHE had no idea either! She referred to her prospect in singular and plural terms…changed tenses…and definitely didn't have a clear picture of her target market!
Not only did her writing drive me crazy — it was going to confuse the heck out of her reader — and results would BOMB!
So how about you, CopyStar? Is your writing all over the place? Do you get to the point — or are you losing your prospect with wishy-washy words?
If you confuse your prospect — he won't yell at you like I did. He'll just toss out your promo — and walk away from the sale! Now — we don't want that to happen! So I'm going to share with you two foolproof methods to STAY FOCUSED and write kick-butt copy:
Foolproof Method#1: Write to ONE person — not a group!
You're writing a sales letter but — WHO are you talking to? Who's the ideal prospect for your product? Picture that person sitting right across from you as a friend. Is it your mother? Spouse? Neighbor? What's his name? What's his day like? What health problems did he wake up with this morning? Why would he benefit from your product? How can you help him? Now — keep those questions in mind — and write to that ONE person! Here's a little trick I use often:
Instead of starting the letter with "Dear Friend" — use the name of a person who is your ideal market. I often start my letter with "Dear Michelle" — because my 78-year-old mom is often my ideal market. It helps remind me that I'm talking to ONE person — and I know that person very well.
Now — after you finish your amazing sales letter — you can replace "Dear Michelle" with "Dear Friend". Or…
…. maybe you can even try to get a little more personal by saying "Dear Health-Conscious Friend" or "Dear Frustrated Friend." That way you can let your prospect know — right off the bat – you know who he is in your salutation!
Foolproof Method#2 — Be CLEAR in your message!
What you say needs to be easily understood. I often try to write on a 5 thgrade level or younger. Remember — you're not trying to impress your prospect with big words — you're trying to connect and stir emotion!

So — use strong, powerful, easy-to-understand words. Keep your thoughts clear. Avoid double meanings — or even humor that can be misunderstood. Keep sentences short and to the point. Keep paragraphs short — to prevent eye fatigue. And make sure youKNOW what the heck you want to say — and then SAY it!
If your message is clear — your prospect will get it. Now — here's something else to remember:

Never assume your prospect knows what to do next. After you've laid out a convincing sales story — take your prospect by the hand — and tell him exactly what to do. Many writers set up the sale — but forget to ask for the order! For example…

…Tell your prospect in no uncertain terms: "Don't wait. Pick up the phone and call 1-800-xxx-xxxx right now to receive your FREE gift while supplies last!"

Got it? Now — do this one last thing…

Read your copy out loud!

When you've finished writing your copy — read it out loud.

Reading out loud helps you spot stumbling areas…awkward phrases…weird word usages…duplication of thought, etc…

If possible, let another copywriter read your copy. If he understands it — that's a good sign you've conveyed your message clearly!
Hey CopyStar — I've got more kick-butt copywriting ideas for you in my ebook The Do-It-Yourself Guide to Writing Kick-Butt Sales Copy. Follow the strategies and tips in this ebook — and watch your results soar!
Yours for stellar results,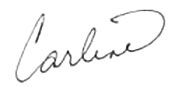 Million-Dollar Copywriter & Consultant