Check out my video and podcast interviews!

Learn how to write killer copy that sells!  Mastercopywriter John Forde picks my brain in this interview!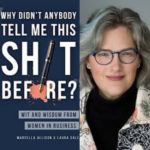 Own your decisions and succeed in life and your career! See what else you can learn from my letter in Why Didn't Anyone Tell Me This Sh*t Before?
→→→

Here's how to turn crappy copy into killer controls! An eye-opening interview with Dr. Jeremy Weisz of InspiredInsider!