How to make your copy JUMP off the page
Here's How to Make Your Copy Come Alive!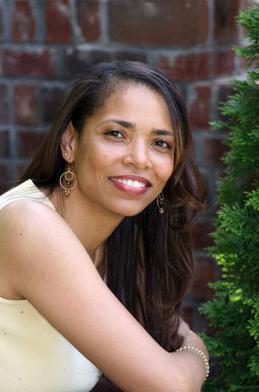 Hiya CopyStar!
You've worked for days — even weeks getting your copy just right. And now those words need to come alive. How do you do that? With a great design!
Now don't get me wrong — you're not looking for fancy schmancy design — you want a designer who knows how to get your words read. You're a direct response copywriter — and you only want a direct response graphic designer touching your copy.
So how do you find one?
Most often your client will have an in-house designer. Or you may get the option to choose a designer of your choice.
Me? I've got a small handful of direct response graphic designers I've worked with for over 20 years. These guys and gals are PROS— and they're often very busy. But I know that any of them can take my copy and treat it right! In fact you can meet some of them in my ebook Which One Won? How to Write Kick-Butt Headlines and Boost Response.
Whether you pick your designer or get assigned one — you still need to be in control of the creative process. Before I turn my copy over to a designer — I make sure he "sees" my vision. How do you do this?
While I'm writing my copy — I include notes/ideas/suggestions for my designer. That way he can have clear instructions on what I'm envisioning for various sections in the copy. I want to avoid what one of my favorite designers, Rob Davis, says is his #1 pet peeve:
"Carline, you'd be AMAZED at some of the copy instructions — or lack of instructions — I get. There's no differentiation between the body copy and the sidebars. So I'm not sure where the sidebar begins and ends — or where the body text picks back up. It's a nightmare."
Well… Rob is certainly NOT talking about me. And he won't be mad at you either when you give clear instructions to your designer. Just follow this simple design tip when you want to "talk" to your designer in your copy… and do this: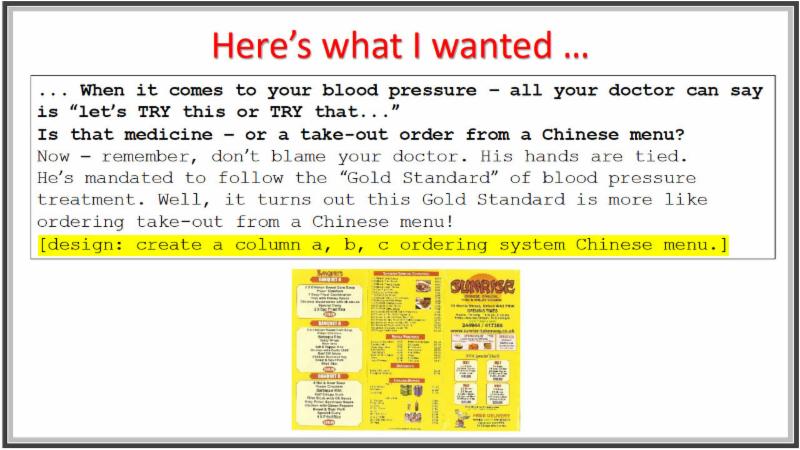 I conveyed a clear vision…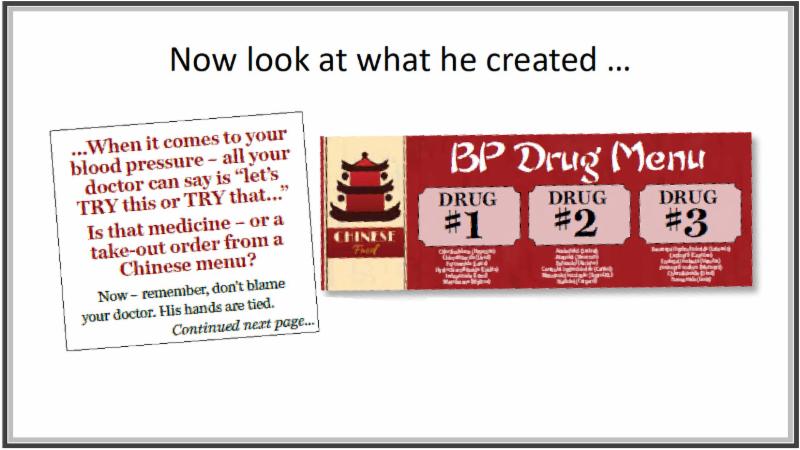 But sometimes, I'm not so sure what I want. So, I just make suggestions and leave it up to the designer to figure out how to create the look. Take a look: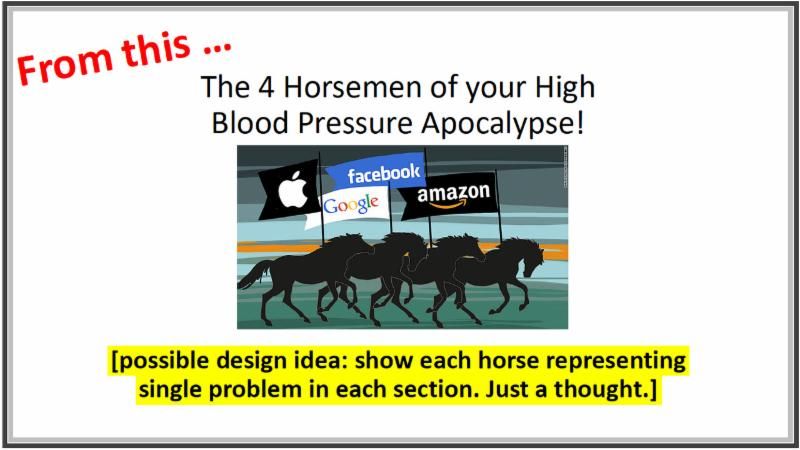 I wanted a horse to represent each section in the copy that focused on poor circulation… clogged artery… inflammation… high blood pressure. I sent the designer a sample photo as an idea generator.
And this is what my designer came up with: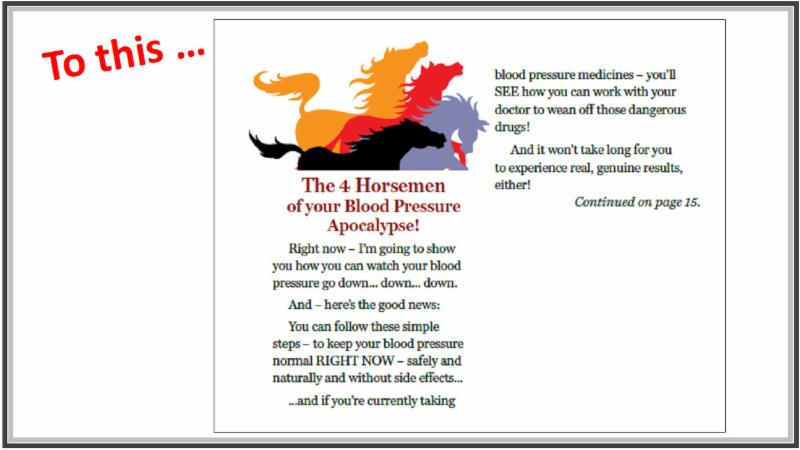 And it worked for me — it also worked for the market 'cuz this baby is still a control!
So CopyStar — when you work with a designer — try to be as clear as you can with your vision. If you don't know exactly what you want — make suggestions and then leave it to the designer to bring in his vision and expertise. Remember this:
The copywriter and designer are a team. Do your part in writing kick-butt copy — and then work with the designer so he (or she) can give you a kick-butt design that makes your copy shine! Don't forget to check out the PROS I work with in my ebook Which One Won? How to Write Kick-Butt Headlines and Boost Response!
Yours for stellar results,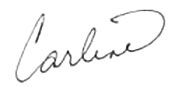 Million-Dollar Copywriter & Consultant