"Unleash Your Inner Hustle" – With Me!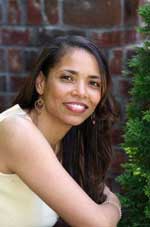 Here's your special invitation to "Unleash Your Inner Hustle" — and it's absolutely FREE!
Hiya CopyStar!
What's your "Inner Hustle"? It's that drive to break free from the norm… to express your true self… and the determination to TRY — even if it means redefining failure! It's that — and oh so much more! In my new book —My Life as a 50+ Year-Old White Male": How a Mixed-Race Woman Stumbled Into Direct-Response Copywriting and Succeeded! I talk about how I learned to develop that "Inner Hustle" from my grandmother "Mama Da" — and how it helped me break new grounds and defy the odds in my career as a copywriter.
Well — I'm going to show YOU how you too — can unleash your Inner Hustle! And let me tell you this…
We're going to have lots of fun doing it! Here's how…
First of all — I need to let you know — this is a Ladies Only Event! Sorry — No men allowed.
Now — don't get mad at me — blame my friend and fellow copywriter, Marcella Allison. You see — she's founder of Titanides — a private, online community of female entrepreneurs, copywriters and marketers.
Titanides is a remarkable forum to exchange ideas… inspire… and help each other succeed in business and life. It's also an amazing mentorship avenue for women by women!
Still with me? Good — here's what you need to know…
I agreed to participate in September's literary salon with fellow Titanides members. There — I will share some powerful lessons learned about the "Inner Hustle" and invite you to write about your personal struggles, goals or concerns.
Then you'll discover how to "Unleash Your Inner Hustle" to overcome challenges and reach for the stars!
But I told Marcella I would only agree to speak on 2 conditions:
#1: I get to invite ALL my female CopyStar readers to attend — so YOU can join me — and take advantage of this amazing mentorship opportunity!
#2: My CopyStar readers pay zip…Zero…ZILCH to attend! That's right — you come as my personal guest — and Marcella agreed to foot the bill! You don't have to be a member of Titanides (but if you decided to join this amazing forum — it would be a GREAT decision!) No strings attached. You attend as my guest — absolutely FREE!
After twisting Marcella's arms — she agreed to my stiff terms — so I said "Let's DO this!"
Now — here are the details…
ANNOUNCING the September Titanides Literary Salon:
"Unleash Your Inner Hustle": An Intimate Conversation withKick-Butt Copywriter Carline Anglade-Cole
Thursday, September 3, 20201:00 PM to 2:30 PM Eastern
Just make sure you sign up RIGHT NOW — because space is limited!
I don't want you to miss out!
In this special Titanides Literary Salon — I'm going to read an excerpt from my book called "Haitian Women Know How to Hustle". And that's the theme of our writing session. So make sure you read Chapter One of the book in advance. If you haven't purchased a copy of My Life as a 50+ Year-Old White Male yet — you can get it here.
Now — once you purchase the book — make sure to send me proof of purchase — and I'll send you a VERY special report called 77 Sizzlin' Hot Power Words to Create Kick-Butt Copy!
On the subject line of the email, just say "I'm getting my Inner Hustle on, Carline" That's the code words for me to send you the book — and meet you virtually at the Literary Salon!
Ok — got it? Put this special date and time on your calendar right now — Thursday, September 3, 2020 1:00pm — 2:30pm, EST. We're going to have fun — and I promise you're going to learn and grow — and know how to release your Inner Hustle! In fact…
… You may not want to drink water before this session — so you don't pee on yourself from laughing because we're going to have FUN!
So whaddaya say CopyStar?
Register today for the "Unleash Your Inner Hustle" Titanides Literary Salon with me! Oh — and make sure you read Chapter One in advance — you'll be SO GLAD you did!
Yours for stellar results,
Million-Dollar Copywriter & Consultant