Let Me Tell It To You Straight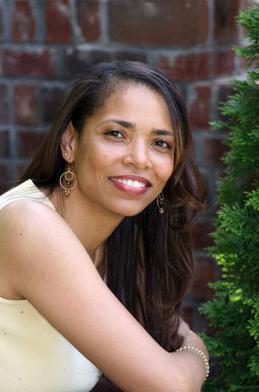 You know I love you, right?
Hiya CopyStar!
That's how my friends and family tell me I start a conversation that's about to be direct… hard-hitting… or even uncomfortable.
Recently a friend and fellow copywriter asked for my feedback on a new project she was working on. I was very uncomfortable with what I was reading. So I instinctively wrote back to her and started with, "You know I love you, right?
I was concerned about her and didn't have the time (or desire) to "sugar coat" what I needed to say. I just hoped she would take the comments and suggestions as they were meant to be — and not as an attack on her personally. So I sent off the email. And a few minutes later… I got her reply. Now…
… before I tell you what she had the nerve to say to me…
… let me remind you that SHE approached me for advice — and…
…I was willing to give it to her straight
So that got me to thinking about you Copystar…
… when you're writing copy — do you have the guts to tell it like it is?
When you're working on headlines — are you willing to stick your neck out? To create angst… worry… controversy… or fear? To boldly go where no man has gone before?
You need that kind of attitude — if you want to write killer headlines! Your market doesn't have time for you to "sugar coat" your message.
Your prospect's got a problem and needs solutions PRONTO! You've only got a few seconds to grab his attention — and get that wallet to open! So practice writing in-your-face, direct, and to-the-point headlines!
For example…
I mean — come on — can I get any more IN YOUR FACE — than that? This cover tested against a strong control — but here's what I think made it a winner: TIMING! It mailed right in the height of the Coronavirus panic to stock up on toilet paper! By the way — if I was selling bidets — I'd definitely test this headline on those products too!
Ok — how about this…
Instead of the cliché headlines that tell you "how to live to be 90 — I turned the idea on its head. Yeah — tell me how not to drop dead! That's what I want to know! And notice the little shark fins in the water represent common health problems. LOVE it — and so does the market!
OK — one more…
The only sugar coating you're going to get from this cover is from the candy! In your face, direct and BAM — another winner! And sooooo much fun to work on!
Ok — so are you getting the point Copystar? Go full throttle! Use powerful words that pack a massive PUNCH! Go for it — and enjoy yourself!
Wanna see more? Then check out my ebook Anatomy of a Kick-Butt Control: How to Create a Winning Promo from Start to Finish! You'll see lots of killer headlines that's doubled and tripled response. And I'll show you how to create your own, eye-catching headlines too! Just click here !
Ok but before I go…
…let me tell you how that uncomfortable situation turned out with my copywriter colleague. Like I said — she had a LOT of nerve!
Yep — she said she felt uncomfortable and really NERVOUS about how to reply to my comments. But…
… Instead of feeling hurt or upset — she pushed aside the nerves and THANKED me. She said she felt like she was going against her gut instincts — and it took my in-your-face comments to stop her dead in her tracks. She was glad I was willing to stick my neck out and give it to her straight! And you know what…
…she's not that much different from your market, CopyStar! Give it to your prospect right in his face. Knock him out with a killer headline — and he'll thank you by making the cash register go Ka-Ching!
Yours for stellar results,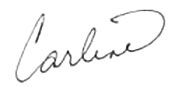 Million-Dollar Copywriter & Consultant